BEGINNING TO SEE THE LIGHT: THE TEN BEST UNRELEASED VELVET UNDERGROUND RECORDINGS

Although quite a bit of unissued music that the Velvet Underground cut between 1965 and 1970 has found its way into official release, a lot of other live and studio recordings are floating around that have yet to find their way into official circulation. While many of these (particularly the concert tapes) are just of too low fidelity to ever be considered for official release, quite a few of them are interesting, and certainly of great historical value in gaining insight into the band not available from the official discography. Here's a list of the best, all of them described in greater detail in

White Light/White Heat: The Velvet Underground Day-By-Day

.



1. Lou Reed demos, May 11, 1965:

Never circulated even on bootleg, but heard by this author, these were done for Pickwick Records. Of by far the most note are the first two known recordings of "Heroin," as two takes done right each other. Though with more of a Dylanesque talking folk-blues feel than the version the Velvet Underground would record for their first album about a year later (and with yet more of a folk-blues feel than the sparse July 1965 demo on the

Peel Slowly and See

box set), the lyrics are even at this early stage virtually identical, the arrangement even including the same accelerating tempos. Of lesser but certainly considerable interest, the tape also includes a Reed version of "Why Don't You Smile Now," a song he and John Cale were credited (along with other Pickwick staff songwriters) with writing that was covered on mid-1960s singles by the All Night Workers and the Downliners Sect. Also on the tape is a relatively trivial Reed tune titled "Buzz Buzz Buzz" that bears slight similarities to Chuck Berry's "Memphis," and an untitled John Cale solo piano instrumental that sounds much like the piano part he plays on "All Tomorrow's Parties."



2. Various other 1965 demos:

The Velvet Underground are known to have done some batches of demos in 1965, some of which circulated in England in an attempt to stir record company/management interest. It's known that at least some of these are different than the ones from July 1965 included on

Peel Slowly and See

, as John Cale has remembered "The Black Angel's Death Song" (not included on that box set) being demoed at Ludlow Street, along with a song titled "Never Get Emotionally Involved with a Man, Woman, Beast or Child," of which

no

version has ever been circulated. In addition, a Lou Reed feature in

Q magazine

in 1996 reported his recent discovery of a sealed, self-addressed package from 1965 containing a reel-to-reel tape, probably mailed at the time as proof of copyright for the songs it contains. "I'm not going to listen it," he informed reporter David Cavanagh. "I don't want to hear these things any more."



3. January 3, 1966 rehearsal tape:

The only reasonably lengthy recording between the July 1965 Ludlow Street tape and their first official studio recording sessions in April 1966 that has made it into circulation. Although not of great sound quality, it shows the group sounding much more like they would on their first album than any of the 1965 tapes do, with complete versions of "Heroin" and "There She Goes Again," one of which surprisingly has Nico on lead vocals.



4. April 25, 1966 acetate:

If any unreleased Velvet Underground recording could be said to be "famous," this nine-song acetate—from sessions actually probably recorded over the previous week—would fit the bill, having been auctioned on eBay for $25,000 amidst much media coverage. While six of the tracks seem to be identical in most or all respects to the ones used on their first album, there are some differences in the mixes, as well as an extra minute or so of instrumental improvisation on "European Son." The major items on the disc, however, are versions of "Heroin," "I'm Waiting for the Man," and "Venus in Furs" that are entirely different performances than those used on the banana album, and are a little cruder if essentially similar to the official tracks.



5. November 4, 1966 concert at Valleydale Ballroom in Columbus, Ohio:

Though somewhat rough in fidelity, this is the only listenable full-concert tape of the Nico lineup, with only ten minutes (from the instrumental improvisation "Melody Laughter," found on

Peel Slowly and See

) having yet found release. Otherwise it has seven of the eleven songs from

The Velvet Underground & Nico

, in arrangements that are surprisingly faithful to the studio versions, as well as the full 28-minute performance of "Melody Laughter" and the half-hour instrumental improv "The Nothing Song."



6. Live at the Gymnasium in New York, April 1967:

It's not certain on what date this nearly hour of unreleased live material was recorded at this New York club, or even whether it all comes from the same performance. However, it certainly

is

the best-sounding live tape of the Cale lineup (evidently missing Nico on these performances), and one in which the vocals and lyrics can be clearly understood, despite some sonic imperfections. Highlights include the only good-sounding full '60s performance of "Sister Ray" with Cale; "I'm Not a Young Man Anymore," a song of which no other version exists (though it's not the greatest tune); a six-minute "Run Run Run" with more extended instrumental breaks than the studio version; and a great version of the relatively straightforward hard rocker "Guess I'm Falling in Love" that's superior to the one (also cut live at the Gymnasium in April 1967) on the

Peel Slowly and See

box.



7. Early July 1968 concert at the Hippodrome in San Diego:

According to Sterling Morrison, sometime during the VU's July 4-6 stint here, a four-track tape was recorded including the unreleased Velvets song "Sweet Rock and Roll," an entirely different song than the VU classic "Rock and Roll." The song, he remembered in his 1986 interview for Spanish TV with Ignacio Julia, "was never recorded and never played again. We wanted that tape, it sounded so great, so there was no point in recording it. I think we did it a time or two after that, but it was nothing compared to this first one. I remember the chords and some words: 'Sweet rock 'n' roll is good to your soul...'. We used that as a preamble to 'Sister Ray,' it kind of just goes along and then hits the chords, which were very heavy. It was good. It was heavy, serious. Cale played keyboard on 'Sweet Rock and Roll,' and that was really what carried it." The tape itself might never be found or even exist, as according to an unpublished Morrison interview with M.C. Kostek and Phil Milstein of

What Goes On

, "That was a great performance...but you know, the tape was stolen that very night. Stolen within seconds, actually. As soon as it ended, it vanished, never to reappear on earth."



8. Live at the End of Cole Ave. in Dallas, October 19, 1969:

About half of this 80-minute tape has come out on various official sources, most notably with the appearance of a few of the songs on

1969 Velvet Underground Live

. The entire performance—in decent fidelity, though not quite as good as the sound quality on the

1969 Velvet Underground Live

performances recorded at the Matrix in San Francisco the following month—includes a few tracks that have never found official release, among them "I'm Set Free," of which no live 1969 version has ever seen authorized issue. A 100-minute tape made at the same venue the previous night has also circulated, although it's of notably lesser fidelity.



9. Live at the Matrix in San Francisco, November-December 1969:

Though Velvet Underground recordings (and great ones) at the Matrix in November form the bulk of the classic album

1969 Velvet Underground Live

, it's been confirmed that about four hours of unissued material from their performances at the club this fall exist. It's known that 42 such songs survive on half-inch, four-track tape. Among them are versions of a few tunes not to appear on

1969 Velvet Underground Live

, including three of "There She Goes Again," two of both "Venus in Furs" and "After Hours," and one apiece of "The Black Angel's Death Song," "I'm Set Free," and "Sister Ray." There are also additional, as-yet-unreleased Matrix versions of most of the songs that do make it onto

1969 Velvet Underground Live

, including no less than four of "Heroin," and more than one of a few of the others.

Two-to-three-minute excerpts of nine of these tracks and a seven-minute excerpt of "Sister Ray"—all starting at the beginning of the songs, and fading out mid-performance—that have leaked into circulation verify that the sound quality on these recordings is outstanding, and notably (though not hugely) superior to the tapes used on

1969 Velvet Underground Live

. Of even more interest, the performances themselves are good-to-superb, including a version of the rarely-heard "There She Goes Again" with noticeably more jagged rhythm guitar than the studio cut; "I'm Set Free" with magnificent Reed lead vocals; a really slowed-down "I'm Waiting for the Man" with great curling blues guitar riffing, and a cool interjection of ominously stroked chords right after the white boy's asked what he's doing uptown; and a "Sister Ray" that starts off super-slow and bluesy, but just keeps accelerating in rhythm and intensity until the tape cruelly cuts off. If not quite as novel, the other excerpts—including "Ocean," "Some Kinda Love" (introduced as "an alcoholic's dream"), "The Black Angel's Death Song," "After Hours," and two versions of "Venus in Furs"—likewise make the Velvet Underground fan yearn for the day when these tapes can be released.

In addition, seven unreleased performances from rehearsals taped by Robert Quine in November at the Matrix and/or another San Francisco venue (the Family Dog) have leaked into circulation. These have fairly good sound quality, comparable to tracks officially issued on

The Quine Tapes

. One standout is an "It's All Too Much" that starts off in a bluesier, slower state than its more frenetic

1969 Velvet Underground Live

version, but picks up the pace after a few dramatic door-shutting percussive/power chord slams, as if the band's impatient to kick it into higher gear. And Lou's deadpan aside to Morrison at the beginning of the instrumental break—"rock on, Sterl," a la Ringo Starr's exhortation to George Harrison to "rock on George, one time for me" in the Beatles' "Honey Don't"—is probably the highlight of the whole batch.



10. Lou Reed solo demo of "Ocean," winter 1970:

A solo demo of Lou Reed singing "Ocean" backed by nothing but acoustic guitar has been bootlegged that's dated as originating in "winter 1970." There's no way of knowing, alas, whether that means it's in the period of winter that falls in the very beginning of the year or the end. Since he will be doing very little musically in the final months of 1970, early in the year seems the more likely choice. Whatever its date of origin, it's an excellent, dramatic performance, in good sound quality—and wholly deserving of official release as a bonus track on something or other at some point in the future.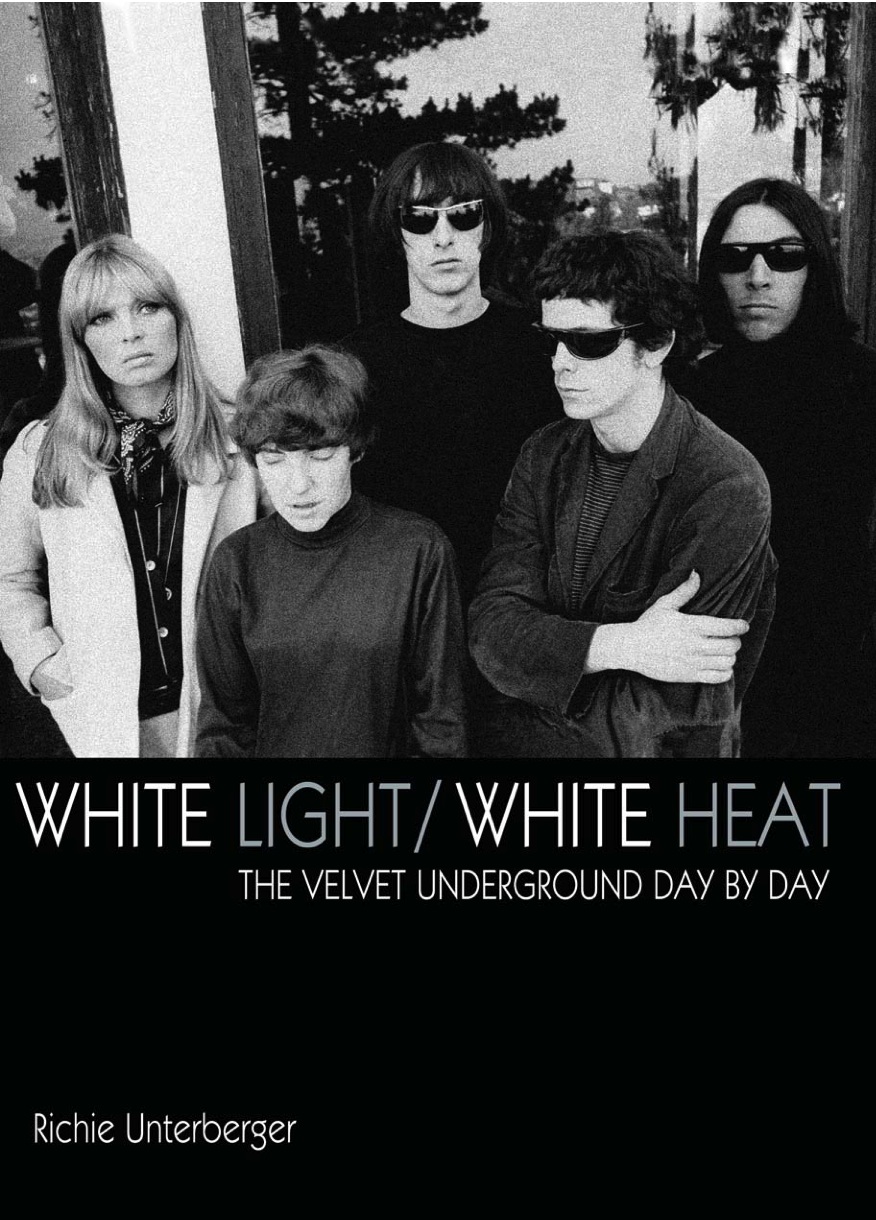 unless otherwise specified.
HOME WHAT'S NEW MUSIC BOOKS MUSIC REVIEWS TRAVEL BOOKS